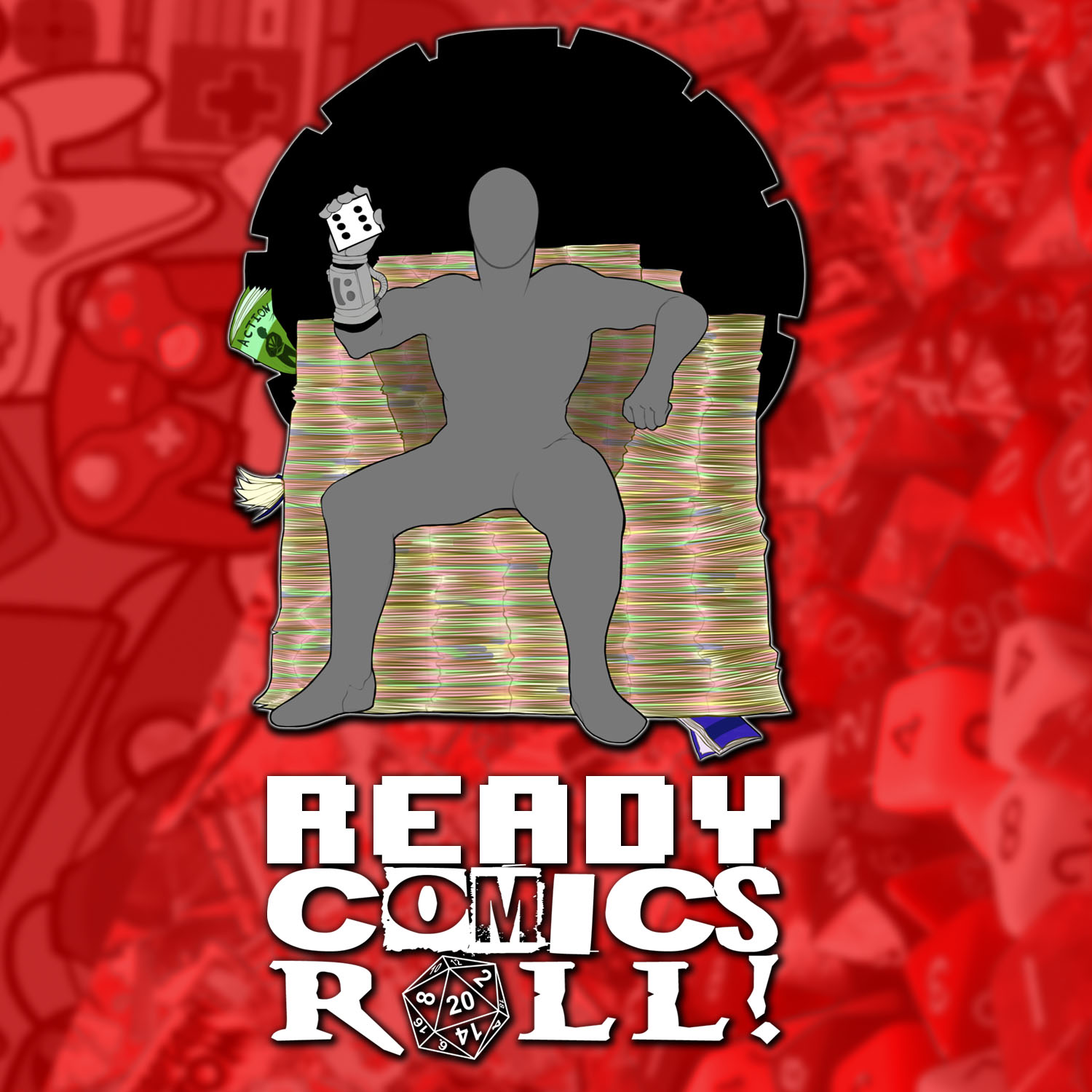 On this episode, "Where Are They Now?", Anthony tells the tragic tale of ReadyComicsRoll - the rise, the fall, the fates of its founders and members, and potentially the future revival? Find out what has happened since the last official episode, up until now, and what life was like living through a global pandemic.
► Interested in being a guest or have an idea for an episode? Feel free to contact us at ReadyComicsRoll@gmail.com
► If you enjoyed this podcast, please be sure to rate and review it, share it with others, and subscribe for more! Also, If you'd like to help this show grow, become a patron today!
https://www.patreon.com/readycomicsroll
► Download and listen to the ReadyComicsRoll Podcast ANYTIME, ANYWHERE by downloading from any of these providers...
iTunes - https://itunes.apple.com/us/podcast/readycomicsroll/id1349794299?mt=2
Podbean - https://readycomicsroll.podbean.com
Google Play - https://play.google.com/music/listen?authuser#/ps/I6mmds3pkeng7wfxvx5rv64hy3q
Stitcher - https://www.stitcher.com/podcast/readycomicsroll
Spotify - https://open.spotify.com/show/54kScrJSEzb6jUt4YFdHI4
► Join our Discord server to chat with the ReadyComicsRoll crew, along with other listeners and subscribers, about video games, comic books, tabletop gaming, movies, and all the other good stuff that we all love!
https://discord.gg/Nxx98ZG
► Be sure to follow us on the social media links below for updates and other announcements!
Twitter - https://www.twitter.com/readycomicsroll
Facebook - https://www.facebook.com/readycomicsroll
Instagram - https://www.instagram.com/readycomicsroll
TikTok - https://www.tiktok.com/@readycomicsroll
Snapchat - @ReadyComicsRoll